Clearlake free dump days are made possible by the Clean CA grant program. The goal of the program is to encourage residents to properly dispose of trash, recycling, and compost. Clearlake residents are encouraged to register for the free dump days to reduce illegal dumping and help beautify out city. There will be multiple free dump days throughout 2023.
---
How it Works
Register

This program is only open to City of Clearlake residents.
You must be registered to participate in the free dump day
You will need your ID or a piece of mail on Dump Day to confirm your name and address.

Wait for invite

There are over 550 residents registered to dump, we cannot accommodate everyone at the same time.
An invite will be sent to you when it is your turn to dump.
Invites will be sent via email and text.
Invites come from LakeCountyCreativeConsulting@gmail.com

Select your time

A form will be emailed and texted to you to sign-up for a time.
Spots are limited, and its first come first serve.
You may not get the time slot you selected.
---
Rules for Dump Day
Dump Days happen at Redbud Park (14655 Lakeshore Dr, Clearlake), *NOT AT THE DUMP*

Entrance is by Kour Thai please do not enter on Golf st.

Be on time, there are only a limited number of spots available
If you confirm a time and are a no show, you will not be invited to future dump days.
Residents are allowed one pick-up truck bed worth of items.
Tilt trailers will not be accepted
All trash must be bagged, volunteers unload vehicles by hand. Loose trash will not be accepted.
Large items such as household appliances are accepted. Items such as piano, pool tables will not be accepted
E-waste such as computers, tvs, and other electronics are accepted. Please separate them out.
Recycling, oil, and paint will not be accepted at Red Bud Park, but can be taken to the recycling center.

*RECYCLING IS FREE YEAR-ROUND*
Recycling center is located at 16015 Davis St, Clearlake, CA 95422

Compost will not be accepted but can be taken to Quackenbush for a cost, please see rates below.
---
DUMP DAY ENTRANCE IS AT KOUR THAI
---
SOUTH LAKE REFUSE AND RECYCLING
Please consider donating working electronics to a charity or thrift store.
FOLLOWING MATERIALS ACCEPTED FOR FREE:
Cardboard
Newspaper
Magazines
Glass Bottles and Jars (not separated)
Plastic Containers (not separated)
Tin Cans
Electronic Waste (see below for details)
Motor Oil
Latex Paint
Sharps in puncture resistant containers with lids (needles, lancets, etc.) See also the County's Mail-in Program
Washing Machines/Dryers
Stoves or Ovens
Refrigerators or Freezers
Water Heaters
Air Conditioners
WHAT IS ELECTRONIC WASTE
Electronic waste or "E-Waste" means discarded electronic equipment including, but not limited to, televisions, computer monitors, central processing units (CPUs), laptop computers, computer peripherals (including external hard drives, keyboards, scanners, and mice), printers, copiers, facsimile machines, radios, stereos, stereo speakers, VCRs, DVDs, camcorders, microwaves, telephones, cellular telephones, and other electronic devices. Some E-Waste or components thereof may be Hazardous Waste or include Hazardous Substances and thus require special handling, processing, or disposal.
LAKE COUNTY TIRE RECYCLING AMNESTY PROGRAM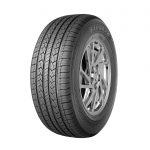 Each year, the Lake County Public Services Department hosts a Tire Amnesty Program, which allows residents to drop-off tires at no charge, until all grant funds have been expended. Please call the recycling hotline at 707-262-1618 to confirm the program is still funded for the year.
Under the program, residents of Lake County may dispose of up to nine passenger or light truck tires, up to R19.5, free of charge. Tires will be accepted with and without rims. The Amnesty Program is not for commercial, heavy duty, farm, or heavy equipment tires.
Residents may take up to nine tires to either South Lake Recycling Center or to Lake County Waste Solutions. Customers will be asked to show proof of Lake County residency and sign a form showing number and origin of tires. No commercial tire, auto repair, or salvage businesses.
---
MATERIALS ACCEPTED AT QUACKENBUSH & RATES
Rates effective as of July 1, 2022
CLEAN GREEN ORGANIC MATERIAL

RATE
UNIT
Clean Green Yard Debris
Green organic plant material such as but not limited to, tree trimmings, grass, leaves, etc. Green organics must not contain any contaminates such as, trash, plastics, etc. Minimum Charge $20.00
$63.
per ton
Stumps > 12″
$100.
per ton
CONSTRUCTION AND DEMOLITION
RATE
UNIT
Clean Construction Wood
Any clean wood, nails OK. Wood that is not recyclable includes but not limited to, painted wood, any kind of treated wood, particle board, etc.
Minimum Charge $20.00
$63.
per ton
Clean Concrete
Concrete must be separate from soils and dirt, no rebar and 12" minus.
Minimum Charge $20.00
$20.
per ton
Concrete with Rebar
Concrete must be separate from soils and dirt. Rebar OK.
Minimum Charge $30.00
$30.
per ton
Clean Asphalt
Asphalt must be separate from soils and dirt or higher charges may apply.
Minimum Charge $20.00
$20.
per ton
Clean Dirt
Any soil or dirt free of contaminates such as trash, concrete, asphalt, green waste, etc.
Minimum Charge $25.00
$25.